Invested in the Future
4th Generation, family owned and operated
Growing, merit-based company - we promote from within
Reinvesting in our company with late model trucks, equipment and technology
Willing to Train the Right People
State of the art driving simulator preparing our drivers to be on the road
We offer full training on ready mix and dump truck operation
If you are willing to learn, you can grow with us
We Value Employee's Contributions
Competitive pay - we invest in our employees
Consistent hours and full pay for all driving hours
Full benefits package - insurance, 401K, disability, employee assistance program and more
Hear From Our Employees
"Great Family Environment"
MCM rewards dedicated, hard working employees with promotions and company bonuses. There's a great family environment and a lot of rewards.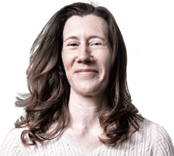 Jamie Goforth
Office Manager/Staff Accountant
Started with MCM in 2006 as Accounts Receivable
"See my Family Every Night"
My route is different every day, and I get to go home and see my family every night. Not all truck drivers get to do that.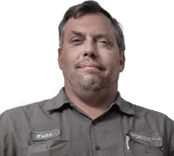 Keith Coleman
Driver & Driver Trainer
Started with MCM in 2011 as a Driver
"Lots of Great People Here"
There are lots of great people here, we all have a mutual respect and help each other out. And, I get to work on something different every day.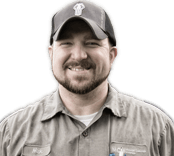 Nick Willi
Shop Mechanic
Started with MCM in 2013 as Shop Mechanic
"Family-Owned Company That Cares for Their Employees"
MCM is a successful, progressive, family-owned company that cares for their employees. They provide exceptional quality & service to their customers, making sales easy.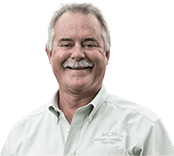 Martin Schneider
Sales Manager
Worked at MCM from 1999-2002 as Director of HR, came back in 2014 as Sales Manager
"An Opportunity to Grow into the Position They Want to be in"
MCM gives their employees an opportunity to grow into the position they want to be in. We're not stuck in one thing, there's something different every day.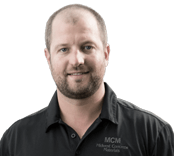 Chaz Hill
Sales
Started at MCM in 2010 as pre-cast laborer
"Amazing Family Atmosphere"
MCM has an amazing family atmosphere. It's a family-owned business that is very involved with their employees and they take good care of us with pay and benefits.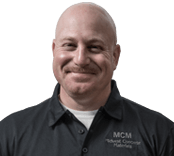 Jon Ashley
Training Supervisor
Started with MCM in 2006 as ready-mix driver
"Good People and Good Benefits"
MCM has good people and good benefits. It's a big company, but still has a small company feel because of the way we all get along and the way they take care of us.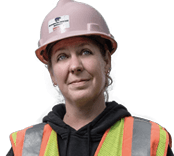 Ginny Helget
Scalehouse Weighmaster & Aggretester
Started with MCM in 2009 as Scalehouse Weighmaster
"They are Really Good About Working with Drivers on Schedules"
MCM sees their employees as a long-term commitment. They are really good about working with drivers on schedules, and annual pay increases.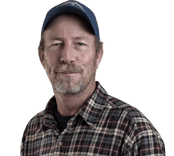 Denver Oliver
Plant Manager in Manhattan
Started with MCM in 2007 as Plant Manager in Junction City