History
Built On Quality And Service
Since 1927, standing strong through four generations, Midwest Concrete Materials, Inc. has established itself as a regional leader in ready mix concrete, aggregates, construction materials, and trucking and excavation services. Quality and service have been the cornerstone of the business, with each generation leaving a lasting imprint on the growing company.
After World War I, veteran Henry Eichman returned to the Wamego, KS area and started a new life building houses. In 1927 he founded the Wamego Sand Company, drag lining sand out of the Kansas River to produce concrete to build what became the first marsh arch bridge built over the Kansas River. Upon its completion in 1929 it stood as the longest marsh arch bridge in Kansas.
Four Generations Of Hard Work
After World War II, Henry's veteran son, Wilfred; better known as Ike, joined him in the business, and after the Korean War his youngest son, Al, came back after his stint in the Navy. In 1958 Ike and Al Eichman expanded the business into the production of ready mix concrete. This was hard work, back then they had to haul sacks of cement by hand to produce a load of concrete. A full day's work could produce up to 100 yards of concrete. One of their first concrete jobs was the Atlas-E missile silo in Wamego, KS.
The company continued to grow and expand throughout the region, providing quality concrete and exceptional service. In 1981 they added an excavation division and through further business acquisition expanded to St. Mary's and Manhattan, KS. In 1989 Ike's sons, Rob and John Eichman, took over the operation and management of the company. They were again able to expand, opening a plant in Junction City, KS along with the expansion of Ft. Riley. In 1997 the company became Midwest Concrete Materials, Inc. (MCM) and has since expanded to 12 locations from Salina to Atchison, KS.
Today the company is managed by Rob and his son, Chris. Four generations and over 95 years of hard work and a passion for quality and service have helped the Eichman family grow their business from hauling bags of cement by hand to produce 100 cubic yards of concrete per day to now using the latest technology, producing hundreds of yards of concrete per hour.
Henry Eichman founded the company in 1927, building the longest marsh arch bridge in Kansas until it's demolition in 1990.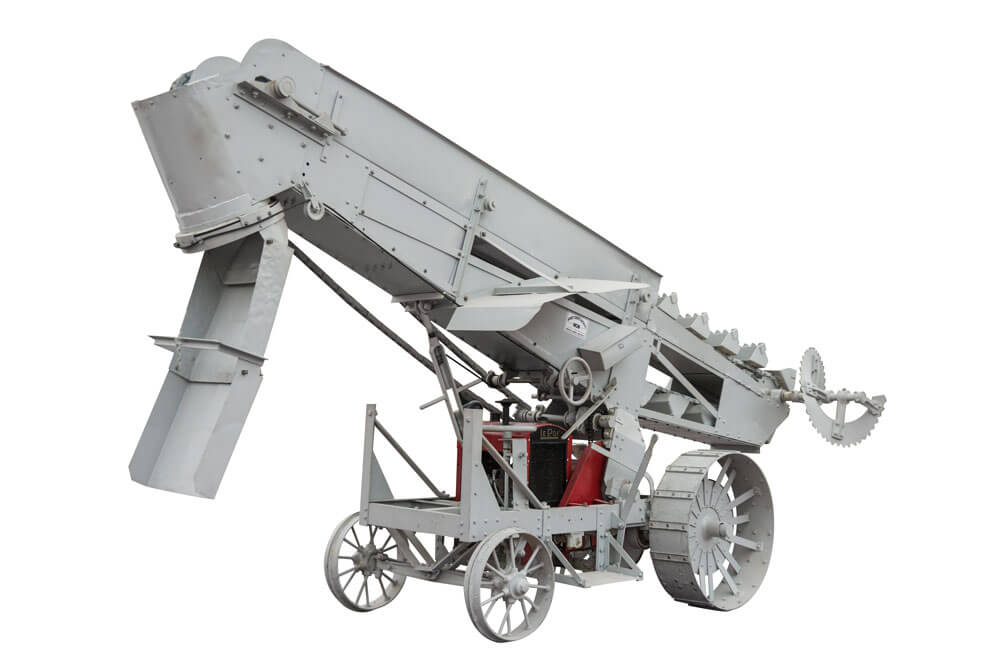 Success lead to the purchase of Wamego Sand Co.'s first loader in the late 1920's, right before they started work on the Wamego High School. The loader is shown here restored and still remains within the family.